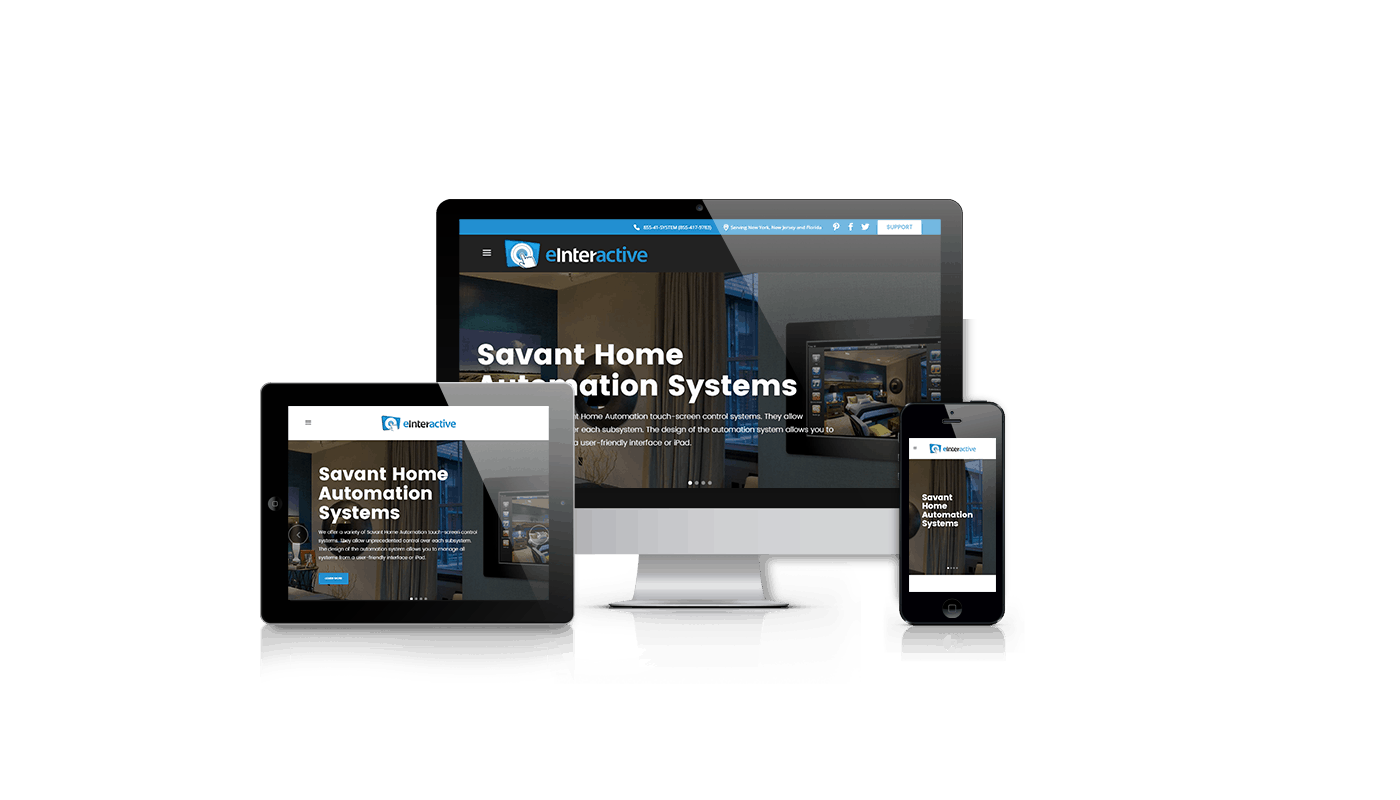 About This Project
Home Theater and whole house audio solutions for a home designed for lifestyles of today and prepared for lifestyles of tomorrow. eInteractive is the leader in high-end home automation, specializing in the installation of structured wiring, house music, lighting & climate control, home theater, security/fire, home automation, and more staying on the cutting edge of technology while meeting the ever changing needs of our customers.
Our rare combination of engineers, systems designers and installers can provide creative designs, systems integration and flawless control of your home or business.
For more information, call 855-41-SYSTEM (855-417-9783) or contact us online. Serving New York, New Jersey and Florida.
eInteractive
Category
Digital Marketing, Google Adwords, SEO, Social Media, Web Development, Website Design